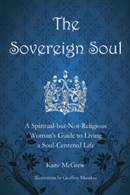 We had so much fun at last night's author event at the Capitola Book Cafe! More than  forty people showed up, if you can believe that! The energy was great, the bookstore almost sold out of the books, and I'll be announcing the winner of the door prize raffle for a $30 gift certificate to the Capitola Book Cafe tomorrow as soon as I've had a chance to catch my breath after all of the excitement!
Many thanks to all of you wonderful people who came out to the event last night – I'm so grateful for your participation, and your attention and your energy – you were a wonderful welcoming crowd, which was great for my first author event for  my very first book ever!
It was an evening I will always remember!
Love and light,
Kaite