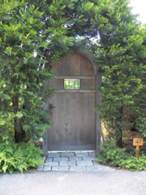 So, lately I've been asking myself why I don't post as often as I would like to.
It's not as though I don't have anything to post about – honestly I could post every day, several times a day and not run out of things to contemplate or communicate.
It's just that I sort of tied myself to this really "professional" sort of archival model of blogging – where I would type and then edit and then find images and then archive and then copy the whole dang lot up onto the blogsite.
Cumbersome, to say the least.
and completely lacking in spontaneity and transparency.
So I thought, hey, what would happen if I just change it up a little – type my blog posts directly into my blog site, just as they come to me, and let the chips fall where they may?
What would happen if I just showed up, exactly as I am, said what I had to say, put it out there and let it go?
What would happen if I didn't filter it, and fine tune it and fuck with it so much before I let it out there?
So that's what we are trying for a while to see if that frees me up a little, and activates the vulnerability and transparency that I am cultivating in this business.
Because ultimately, the whole journey is about transparency.
How much of yourself are you willing to let be seen in this world, by this world, before you leave it?
That's the mission.
How much are you willing to just show up, share your experiences, and really connect?
What would happen if that was the primary purpose of everything, all of it?
It sounds a little scary and uncertain, but I am willing to put it all out there and find out.
I'm willing to show up and I am willing to open the door.