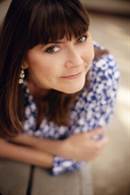 My Coach's Commitment to You If We Decide To Work Together
I am absolutely loyal to you, and to your highest potential.  Because of that, if we work together I will hold you accountable and I won't mince my words. I'm straightforward and I'll call you on your bullshit, but I promise to be compassionate and funny and human while I am doing it. I will stand for you, and with you, while you figure out how to more and more consistently stand for your own highest self.
The very best and highest version of me will call out the very best and highest version of you. That means if we work together I will never step into the role of spiritual teacher, leader or guide. Instead, my work is to empower you to tap into your own infallible, unflagging, inner guidance, and learn to trust it and trust yourself. In the meantime, I'll be here to keep you company, share what I see, keep you moving, keep you focused and cheer you on!
I will straddle the worlds on your behalf and hold the doorway open for you. If we work together, I will actively represent both the super high-vibration (or "woo-woo") elements and the more logical, orderly practical ones. That means that if I see you going all woo-woo with this, and not doing the legwork, I will call you on it. And if I see you doing-doing-doing without taking the time to BE, I'll call you on that also. Together we will build a reliable, consistent bridge between both the energetic and the manifest worlds, and I will represent for both sides, as needed, until they both show up equally powerfully for you.
I will honor the sacredness of our alliance. If we work together it will be because I was born to do this with you and you were born to do this with me and our work together is divinely blessed and brought into being. I have absolute faith in the rightness of my connection with my clients, my ability to serve them and their ability to expand and develop through the work that we do together. I will bring that awareness to each encounter we have, and I will honor that sacred trust in the work that we do together.
I will communicate with you clearly, truthfully and powerfully. That means if we work together I won't hold back and I won't let you hold back either. I will bring you the fullness of my presence (including my own insight, intuition and spiritual guidance) and I will call upon the fullness of yours. We are both going to show up and we are going to show up real. You can expect our exchanges to be potent, authentic, intense, inspired and funny. I will take you seriously but I'm also going to help you see the humor along the way. We'll keep it conscious but we'll do a fair bit of cracking up together as well.
Ways We Can Work Together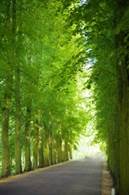 Email Coaching:
If you choose email coaching, we'll have weekly email exchanges. Sometimes there will be action items and exercises to do in between sessions, and you can always share what you are working on with the private Facebook Group for additional support if you like. If something unexpected comes up in between our weekly sessions, you can request up to two ad hoc sessions per month and I'll respond within 48 hours! You have a three month package or a six month package to choose from, which can range from $300 – $660 depending on the payment plan you choose.
Telecoaching:
If you choose telecoaching instead, we'll work together in one hour phone sessions, with downloadable MP3s of all sessions available afterwards, plus any action items, exercises and materials related to the work we do. You can choose between two sessions per month or four sessions per month, and sessions come in three or six month packages. Rates vary from $510 to $2,244 depending on how often we meet, and which package and payment plan you choose!
NOTE: If you have a specific issue you want to work on intensely for a short period, I can offer a one month package of four to six sessions, depending upon the issue. We would talk about that during the discovery session.
If you feel called to work with me one-on-one, but you're not sure exactly what you want to work on, there are several places we can start – you can think of them as focus paths. You can find out more about focus paths here!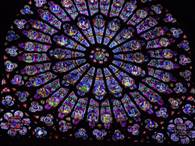 Your Next Step: The Discovery Session!
Now that you know what's available, if you feel called to find out more,  the next step would be to schedule a forty-five minute discovery session. This is not a trial coaching session – it's more of an opportunity to connect and see if we fit.  We'll use the time to get acquainted, talk a little bit about what you want to work on and see if we resonate. It's important to know that you will not be asked to decide anything during a discovery session – the session is just a safe container for us to get a sense of one another energetically – so we won't make any decisions or talk about money at all during the session.
If the discovery session is awesome and we both feel a real connection, I'll follow up afterwards by email with all the logistical information you need about working with me, including packages and rates. You'll have some time to look at it, consider your options and check in with your inner guidance before you make any decisions, I promise!  It is very important to me that I only work with clients who feel guided to work with me and who I feel guided to work with. This is sacred work we will be doing together and I want to honor that from the very start.
To schedule a Discover Session, you can email me directly at kaite@coachkaite.com!
*Portrait Photograph by In Her Image Photography